Inner, outer, and back again
In this new moon's edition of Soul Notes, as we approach the thinning of the veils and autumn turns more and more toward winter, it's a good time to go into our inner world, reflect upon the year so far, and survey what is ready to bring in from our fields, both physically and spiritually.
An ongoing cycle
Taking care of the insides tends to take care of the outsides. Conversely, of course, neglecting the insides can mean adversely affecting what materializes on the outside.
It's an ongoing cycle of bringing in, nourishing, replenishing, renewing, and out and back again.
This is true in nature and even with person-made machines like bicycles, automobiles, and lawnmowers, for example. The list could go on; you get the picture.
It's about taking care, having an awareness, and taking stock so to speak, so as to ensure everything is running smoothly. I was thinking about this when I took my car in for an oil change. The mechanic and I discussed synthetic oils, nonsynthetic oils, and synthetic blends. We discussed the longevity of the vehicle (mine is 24 years young, and still going!), and what we put in it helps the engine run at peak performance and what's best for the short term versus the longterm.
I like to take care of things. I like things to last. In case you're wondering, I know, too, when it's time to let go. This is true of people, and animals, too. I don't keep things just to keep them, and prolong the suffering, so to speak, just so I can live with it a little longer.
That is, as long as I remember to pay attention.  And, I do. Mostly (smile). Meditation helps. It's in those quiet moments that I hear what I need to hear. It's in those quiet moments that I hear what my chatterbox mind has been drowning out. Sometimes it's what my inner knowing is intending to tell me. Sometimes I hear what the ancestors, and loved ones who have passed on from this lifetime, have to say.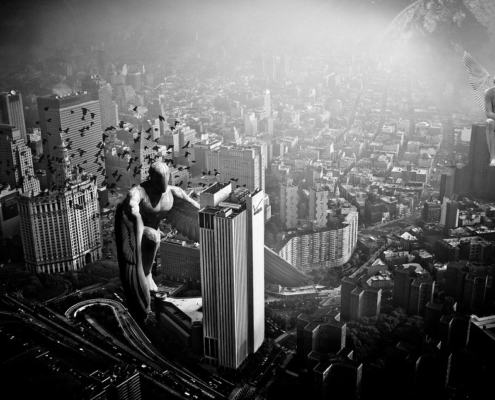 The end of October into early November is an ideal time to access that clear channel with those who have passed onto the other side. It's a great time of year to watch (or for me, re-watch as I've seen it several times), the movie City of Angels. For you film purists out there, yes, it's a Hollywood stylized and more mainstream remake of the 1980s black and white film Wings of Desire. I like both versions of the movie, and Wings of Desire is a hauntingly beautiful film. The Meg Ryan/Nicolas Cage version is more relatable to me personally because it takes place in California and the Meg Ryan over-achiever character is relatable to me as well. I hope you enjoy either version of the film you decide to watch, and be on the look-out for the spiritual themes.
For your consideration:
The next few days, like nature, go inward. Take careful stock of what you're "putting into" things you care about: like your relationships, your body, your creativity, your work, your schedule. What you put in the inside makes a difference on the outside.
Okay, your turn:
Where in your life have you been taking care of what you've been putting into it? Where could you make improvements? What are you committed to doing differently, and why?
I invite you to share your thoughts, feelings, and experiences by leaving a Reply in the Comments section, below. Soul-to-soul!
© 2019 Lori A. Noonan. All Rights Reserved.
https://lanoonan.com/wp-content/uploads/2017/12/Logo-transparent-300x72.png
0
0
Lori A. Noonan
https://lanoonan.com/wp-content/uploads/2017/12/Logo-transparent-300x72.png
Lori A. Noonan
2019-10-27 16:25:34
2019-10-28 00:42:37
Inner, outer, and back again