Restoring a place to its original habitat
On a recent Saturday morning, I joined a group of about 50 volunteers to help restore the Ballona Wetlands Ecological Reserve in Playa del Rey, California.  Our mission was to clear an area about the size of a football field of overgrown foliage and remove the nonnative plants.  This in turn, as our group leaders advised us, would serve to restore the area to its original ecological balance and to retain ecosystemic harmony in the region.
During the introductory talk, the representatives from the Reserve explained to us that the thousands of bird species who migrate from North to South each year have lost many of their natural water and food sources, due to humankind's disruption of the native plants and the injection of nonnative plants from lands far and wide.  This has also adversely affected the living patterns of butterflies, caterpillars, snails, lizards, and a range of insects who would otherwise be contributing their ecological benefits in a more thriving way to this area.
Making an impact: visible and lasting results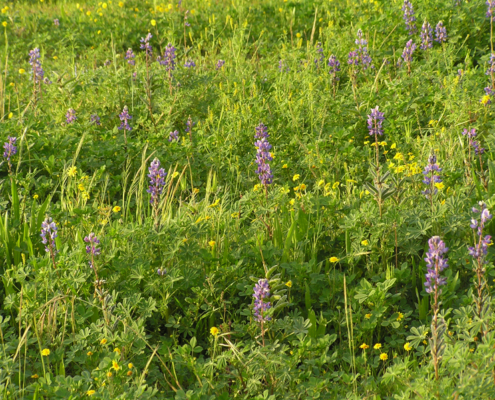 By thinning out the overcrowding of plants, and removing stem by stem the nonnative ones, we created breathing room for the native plants to catch some air. Throughout the course of a few short hours, it became more and more readily apparent that we were truly making an impact. I could see as well as feel the difference we were making, moment by moment. As I looked out across the patch of wetlands we were assigned to help restore to its natural beauty, the plants seemed to look happier and it was if I could hear them saying: Thank You.
I was also struck by how much the same could be said about us as humans, too. We seem to be a species rarely content to enjoy the breathing room, with the ever increasing "crowding" of our days filled with back to back scheduling and activities.  We don't seem to have a switch that tells us automatically to "leave well enough alone."  If humans over the centuries hadn't disrupted the natural ecosystem, there would be nothing to restore in the first place.  Yes, we volunteers that day were leaving this area "better than we found it," but that was only because the humans years before us had left it worse than they found it, whether intentionally or unintentionally. It takes a certain level of conscious awareness to be good stewards of our land and surroundings.
For your consideration:
Each of us, individually and in groups, can make a positive impact by volunteering even a few hours of our time to improving the land and space near and around us.  Take a few moments to write down a list of volunteer organizations or events in your area – select something between now and Solstice.  Maybe you will visit someone in a hospital or other care facility?  How about volunteering at an animal rescue organization?  One time I felt the urge to clean up a local public park, and called up a friend to come with me – it was rather impromptu – all we needed to bring were a few garbage bags and away we went!
Let me know what you select to do.  I look forward to hearing all about it and witnessing the impact you're making.
Okay, your turn:
Where in your life or community have you left your mark in a tangible way, that has created viable improvements?  Would you like to make more of an impact?  Are you committed to doing so?
I invite you to share your thoughts, feelings, and experiences by leaving a Reply in the Comments section, below. Soul-to-soul!
© 2019 Lori A. Noonan. All Rights Reserved.
https://lanoonan.com/wp-content/uploads/2017/12/Logo-transparent-300x72.png
0
0
Lori A. Noonan
https://lanoonan.com/wp-content/uploads/2017/12/Logo-transparent-300x72.png
Lori A. Noonan
2019-06-04 08:57:53
2019-06-07 00:31:12
Leaving something better than you found it