Using a dream theme as your north star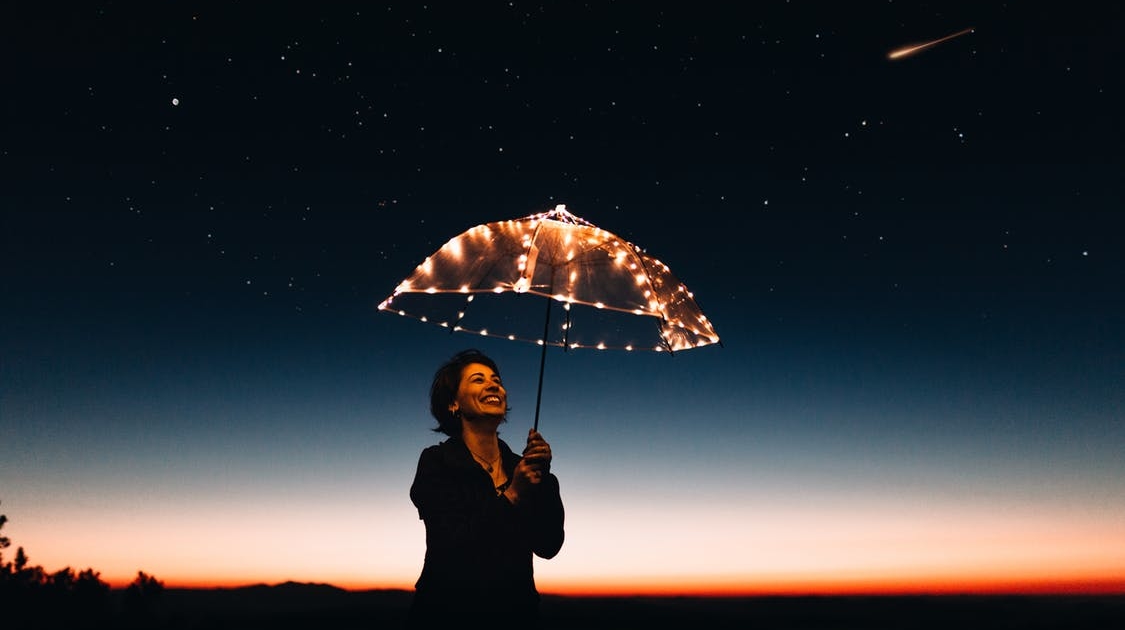 A star, a star, shining in the night…will bring us goodness and light. At holiday time, we hear songs that highlight the stars in the sky and how they lead us in holy directions and toward holy destinations.  They light our path, and lead us 'home.'
Following your North Star is unique to you and an opportunity to create a year centered around what you feel most inspired by and for and by which you and your soul desire to be guided.
Around this same time last year, as you may recall, in Soul Notes we introduced the idea of a Dream Theme.  Did you select one for 2018?  If so, in what ways did it serve you?  Would you like to create one for this year?  I invite you to do so!
Just as the other stars in the northern sky of our galaxy rotate around the North Star, I invite you to allow a dream theme to help you by being your guidepost throughout the year.
You know how compasses work?  Compasses are designed so that the needle points toward the Earth's magnetic North Pole.  The compass lets you know where you are, at any given moment, in relation to all points North. Technically, there are variations in the movement of true north on our planet, but you get the point. While the exact true North is somewhat fluid and always in motion, a compass remains a reliable tool to orient you when you are not sure where you are or where you may be headed.
Similarly, your dream theme can do that for you as well. It can serve as a guidepost.  When in doubt or uncertain about your next move in your career, your relationships, your health or hearth and home, you can always refer back to your dream theme for insights.
For 2018, I grounded into and made union my ultimate choice for the year's dream theme.  The theme can be a word or a phrase.  It can be a noun (union or unity), or a verb (to unite) or a feeling (of united).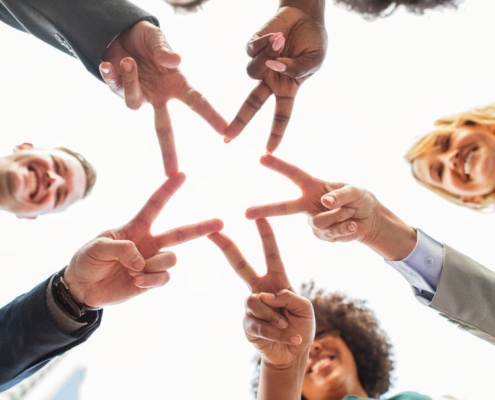 For 2019, I'm feeling into connection as my dream theme.  Accordingly, my year will be guided by my connection to the divine, and to myself, to my loved ones, to my community, and to my values and convictions. Yes, I'll also come up with focus points and lists of what I desire to bring into form throughout the year.  And, I'll likely have a list (or several) of action items for various parts of my life.  Those will be anchored, though, if you will, and stem from, my dream theme.  Whenever I feel off track, I'll make the appropriate course corrections by consulting with my dream theme.
For your consideration:
Feel into what one or two or three dream themes are coming up for you, and allow the one that's most strongly resonating for you to come to the surface.  If more than one seem 'fitting,' and you can't quite decide, consider running them each through this short list of inquiries or 'filters':
If you were to select that particular one as the theme for your year:
What would it mean for you in terms of how you conduct your daily practice, your interactions with your loved ones, your clients, and your business or law practice? How well does it match up with where you'd like to see yourself headed this year?
Okay, your turn:
What dream theme are you considering to make your North Star for 2019?
Need help in coming up with your dream theme, or need someone to help keep you on track and moving forward consistently toward your own North Star?  Do you sometimes find yourself starting off on the right track, only to lose focus and then find yourself veering mightily off course?
I invite you to share your thoughts, feelings, and experiences in the Comments section, below. Soul-to-soul!
© 2019 Lori A. Noonan. All Rights Reserved.
https://lanoonan.com/wp-content/uploads/2017/12/Logo-transparent-300x72.png
0
0
Lori A. Noonan
https://lanoonan.com/wp-content/uploads/2017/12/Logo-transparent-300x72.png
Lori A. Noonan
2019-01-06 12:00:15
2019-04-30 04:32:10
Dream Theme 2019: Guiding you as your North Star