Emerging from a slumber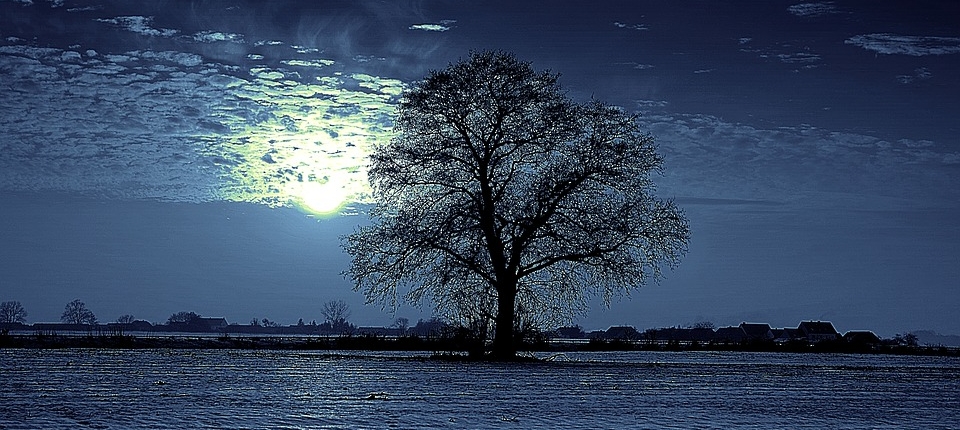 As we approach Winter Solstice in the Northern hemisphere – I honor that it is a time when nature nears its completion of its turn toward what we experience as the "shortest" days of the year.  The days are not actually shorter; we simply experience them as shorter because we "see" less daytime, and observe more evening time during a 24-hour period.
As Winter Solstice comes and goes, we tend to say that the light returns. May we all remember that the light never truly goes away.  It's always there. It's only that during certain portions of our planet's orbit around the sun, we experience fewer hours of daylight.  Physically, on the earth, the more north we are, the more extreme the disparity between the total hours of lightness and of darkness.
Not unlike the planet, we, too, as humans are turning and rotating through the seasons…through the seasons of the year and the seasons of our lives.
What is it about slowing down, lying dormant, by nature's design, only to be later awakened from our slumber – that sometimes seemingly troubles us? Why is it that in modern day society, we tend to choose overindulgences over what is more meaningful and is more apt to sustain us? Typically, we tend to go for the immediate gratification. Silly humans!
We can take a lesson from the great grizzlies who "den" in the wintertime, seeking refuge from the severe weather conditions. Hibernation affords them an opportunity to preserve their bodies and life force energy when the natural resources on the outside are less readily available and more difficult to come by. It's a time when the wind picks up, and the temperature drops. The grizzlies forage and bulk up during the weeks preceding their hibernation; they re-emerge leaner and yet just as strong as when they entered.
How does this parallel our own lives as spiritual seekers? Does this open up an opportunity for us each year, to "go inside" and take refuge from the outside forces?  For me, that means surrendering into the natural rhythm of the seasonal shifts, rather than fighting against them.  I used to express disdain for the wintertime.  I saw it as an inconvenience to drive home from work in the dark, and to have fewer hours of sunshine to enjoy the beach and other outdoor activities.
While I'm still practicing my surrendering into the darker times of the year, each trip around the sun I get a little closer to full acceptance. Turning inward, this time of year, I make an even more concerted effort to slow down and tap into my own inner light, my own soulful center.  We all have one.  And, yes, like the sun, it's always there, too.  Sometimes it's a flicker; other times, it's a full glow. It may appear dark and stark from time to time.  I remind myself that it only appears that way. The source of the light remains the same: constant, steadfast, reliable, and true. I have much to receive from it, much to sustain me.  I appreciate it now.  I'm thankful for all that it offers.  And, for you?
For your consideration:
As individuals and as a society, have we been slumbering too long?  Or, to mix metaphors:  Have we been asleep at the wheel?
From a spiritual standpoint: Are we now emerging from our slumber and stepping into a higher level of consciousness?  I would say yes, for many, this is indeed the case.  That's what's been the challenge as well as the opportunity…for growth, for a remembrance of what's pure and true, and for paving a renewed path: a path that honors us, our sacred institutions, and our precious planet and all those who inhabit it.
For me, the recent political landscape in the United States has served as a powerfully potent catalyst that has reawakened me from my own slumber and reactivated my political and legal activism. The misuse of power across many sectors of our federal government, coupled with the blatant disregard for the United States Constitution hurts my heart.  And, at the same time, it fuels my passion. If you're a regular reader of Soul Notes, then you'll recall some of my chronicles of such matters the past two years.  I'm feeling into what that means for me, heading into 2019.
Okay, your turn:
Where in your life would you like to take temporary refuge, and regroup, so that later you may re-emerge lean and strong?  What needs shedding or letting go?   What lessons can be found in the darkness?
I invite you to share your thoughts, feelings, and experiences in the Comments section, below. Soul-to-soul!
© 2018 Lori A. Noonan. All Rights Reserved.
https://lanoonan.com/wp-content/uploads/2017/12/Logo-transparent-300x72.png
0
0
Lori A. Noonan
https://lanoonan.com/wp-content/uploads/2017/12/Logo-transparent-300x72.png
Lori A. Noonan
2018-12-08 12:22:14
2018-12-08 23:22:31
Emerging from a slumber: Lessons from nature this time of year