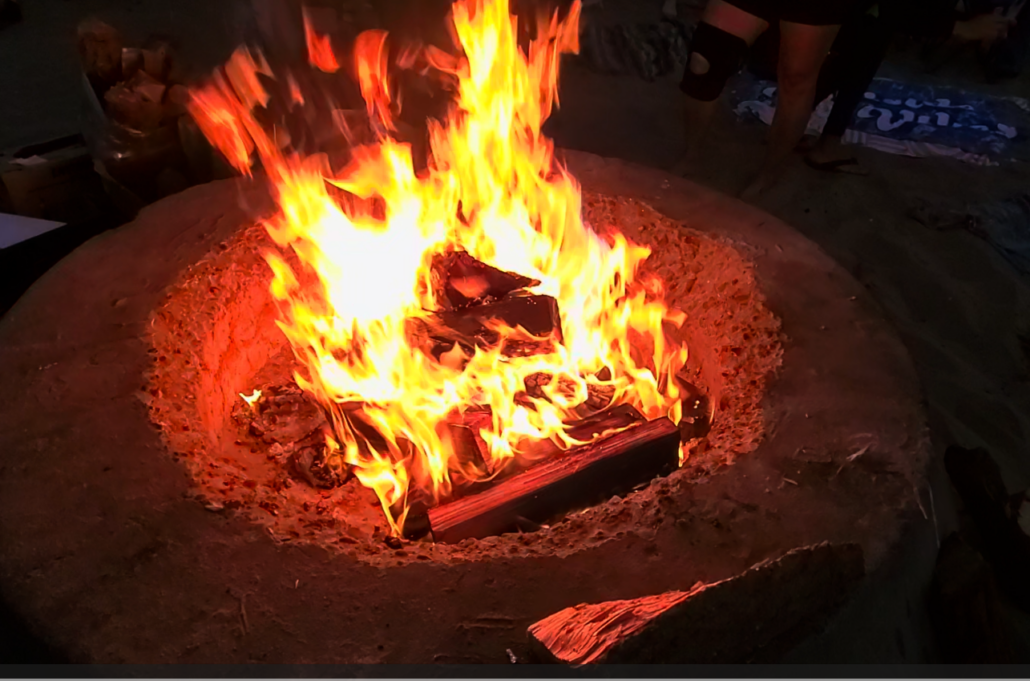 Amidst this sultry realm, with nature at its prime
A bonfire blazes tall, a beacon in the night
Its crackling flames like whispers
with wisdom to uncoil
Inviting us to gather 'round and to let our spirits sail
The bonfire's glow, a mesmerizing sight to behold
It paints the evening sky with dancing hints of rubies and of gold
Drawn in like moths, we form a circle tight
Sharing laughter and our stories
igniting pure delight.
As the embers crackle and leap
the warmth from them felt upon our skin
We find solace in their flickers, a respite from the din.
For in this fiery haven, worries gently fade away
Replaced by joy and camaraderie, where memories form and play
With friends and loved ones by our side
we find a sense of bliss,
A soft breeze with hints of revealing secrets
with every nuzzle and quiet kiss
We bask in summer's glory, as the stars adorn the sky
And in this shared existence, our souls are lifted high.
As the night seeks out its slumber, and embers fade to gray
We take comfort in the new memories, caught within the bright display.
For in our hearts, a spark will forever reside
Always ready to inspire
A reminder of that summer's eve
when life met all of our desires
Okay, your turn

:

Whether it be memories of summer camp, or summer school, or staying up late…what does the heat of the summer time invoke in you?

I invite you to share your observations, feelings, and experiences by leaving a Reply in the Comments section, below. Soul-to-soul!
© 2023 Lori A. Noonan. All Rights Reserved.
https://lanoonan.com/wp-content/uploads/2017/12/Logo-transparent-300x72.png
0
0
Lori A. Noonan
https://lanoonan.com/wp-content/uploads/2017/12/Logo-transparent-300x72.png
Lori A. Noonan
2023-07-17 21:08:33
2023-07-17 21:11:21
A bonfire blazes