There's sage and then there's sage !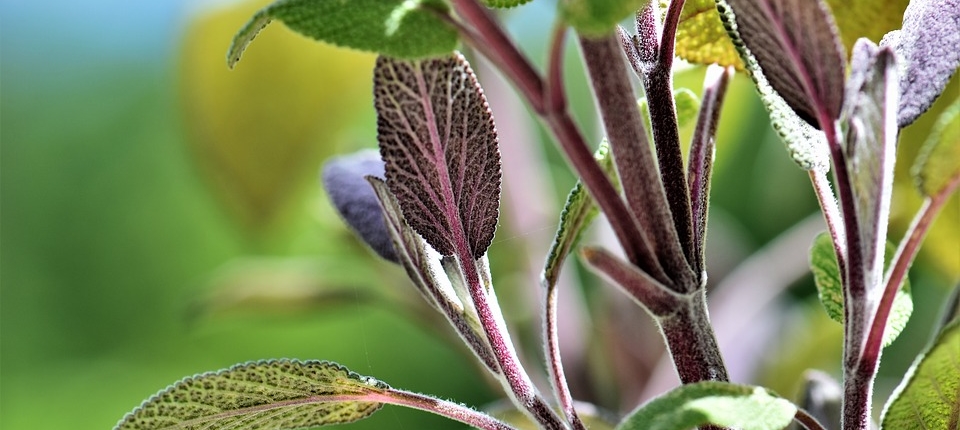 Sage, as we know, is a type of herb. The sage plant has been used by a number of cultures for thousands of years.  It has been used in Chinese medicine.  It has been used by Native Americans in various ceremonies and for medicinal purposes. Some have even suggested that it leads to immortality!
In China, sage tea has been called the "thinker's tea." Along with its anti-inflammatory properties, it has been known to help improve memory and overall brain function.  Perhaps that is why the word "sage" also is used to describe a person who is wise.  It can also be used as an adjective (as in "sage advice").
The title of this article is a deliberate play on words.  Sages and ages. They both connote a harkening back to ancient times as well as serve as a current example of ancient traditions put to good use in the so-called modern age.  Has there been a resurgence, or have these practices been put to good use all along?  Are we perhaps simply more aware of them now, due to the internet, globalization, and social media?
Sage has even become a somewhat trendy baby name, at least in the United States.  I wonder if it's part of the 'Apple' craze?  (Referring to the celebrity's baby's name, not the computer company.)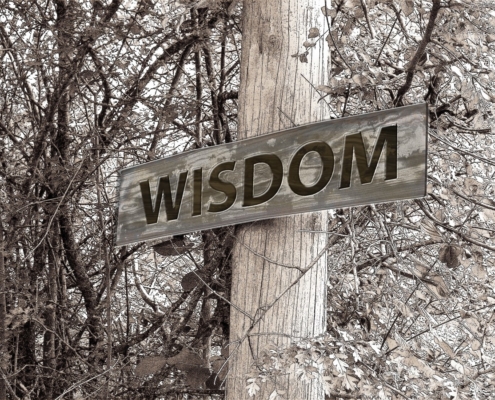 We all remember being asked the question when we were young: What do you want to be when you grow up?  Me:  a philosopher.  I didn't hear anyone around me saying that they wanted to be that.  It wasn't exactly listed anywhere as a possible career track.  That didn't matter to me.  If it was needed, and served a purpose, why couldn't it be an occupation?
I wasn't even exactly sure what all a job as a philosopher would entail. I knew in my heart, though, that it was a role that would be important and one that would be of service to others.  In my imagination, philosophers were the wisest people in their communities.  And, as such, they had a responsibility to answer seekers' questions and provide helpful suggestions, recommendations, and solutions.
Sometimes we picture "wise ones" sitting on a mountain top, or living in caves in the Himalayas.  In my mind's eye, I pictured them more along the lines of a wise man or wise woman in Ancient Greece sitting quietly in a town square, as the local villagers would stop by whenever they were seeking an answer to an inquiry or when wrestling with a concern that was weighing heavily on their soul, or when struggling with a conflict they couldn't quite resolve.
I pictured philosophers dispensing wisdom not unlike a modern day pharmacist dispensing medicine.  And, I did truly envision "philosopher" as an actual vocation, and a paid position, for sure.  I even had a specific annual salary in mind.  I thought that a philosopher should make $300,000 a year.  Here was my reasoning:  At the time, the President of the United States' annual salary was set at $200,000. Knowing that, accordingly, I figured that philosophers should be paid at least 50% more than the President, as they would be at least that much more wise and valuable to the country and citizenry!  Apparently, I really had put a lot of thought into this (grin).
While Philosopher or Sage may not be a job title, certainly there are modern day professions where others seek their guidance and advice.   Lawyers fall into that category (hence, the term "counselor at law").  As with some other professions, within law, there are rules of professional responsibility.  It is part of the licensing process, and continuing legal education requirements as well.  And, as covered in this week's Six-Minute Saturdays episode, many lawyers including myself were drawn to the law as a career because of a deep desire to be of service.
Admittedly, not all legal advice is the sagest or the wisest. I would suggest, though, that the profession is at least designed to serve that purpose, and with that intention.  And, ultimately, the client retains control over whether to heed that advice, ignore it, or even to seek additional opinions.
For your consideration:
So, with that in mind then, allow me to pose this question: Upon whom, ultimately, do we need to rely, for the sagest advice of all?
Are we not, each of us, deep down, our own best philosopher?  We simply need to access that inner wise sage.  That's why meditation is important.  That's why getting quiet and still is wise. By listening to our own inner guidance and messages, we each hold the power and divinity to reach the most appropriate conclusions and answers for ourselves.  And, that is valuable beyond compare.
Okay, your turn:
What's been the sagest advice that you've ever received?  What's the sagest advice that you've ever given? What's the best advice that your inner-sage has revealed to you?  What made it so?  Did you act on it?
I invite you to SHARE your thoughts, feelings, and experiences by leaving a Reply in the Comments section, below. Soul-to-soul!
© 2018 Lori A. Noonan. All Rights Reserved.
https://lanoonan.com/wp-content/uploads/2017/12/Logo-transparent-300x72.png
0
0
Lori A. Noonan
https://lanoonan.com/wp-content/uploads/2017/12/Logo-transparent-300x72.png
Lori A. Noonan
2018-05-15 22:07:18
2019-04-30 18:50:43
The wisdom of the sages