Six-Minute Increments: Redefined
Recently, I was doing a little spring cleaning and decided to dive into a filing cabinet that I hadn't opened in years. One of the first several file folders I pulled out contained a copy of one of my daily time sheets from my first year as an associate at a 100-person law firm in Los Angeles. Also in that file folder was a print-out of the year-end time tally sheet from my full first year at that firm. In defense practice (aka, "big law"), as is typical, my time was measured in terms of one-tenths of an hour — you know, those seemingly endless strings of six-minute increments. There they were – every billable and non-billable time segment all tracked and tallied.
In big law, no matter how many hours one puts in during a given day or evening (and there are often many), it is back to tabula rasa the next morning. Without or even sometimes with a strong center, that tends to do a number on your psyche and your overall sense of well-being. It can take a noticeable toll on your physical health as well.
Reclaiming Our Time
So, what to do about it? While I realize it's naïve to think that billable hours will suddenly disappear altogether as a common metric, it is definitely within each attorney's control to "reclaim their time" (to borrow a now-gone-viral phrase used by Rep. Waters during a congressional hearing last year) in ways that are more sustaining and rejuvenating, and from a place of strength and empowerment.
Now I can hear you asking: "But if I'm already packing in so many hours on cases, building a book of business, and attending continuing legal education seminars, how could I possibly squeeze in any other time for myself or any other more life-sustaining activities?" To that, I say, consider this: a lot can be experienced in six minutes or less. Ask any downhill skier or 1,500 meter runner (or person looking to catch the last remaining flight)!
You're already capably putting in time well spent on behalf of the best interests of your firm and your clients, so why not do so for yourself? Without getting into the metaphysics of how to bend time (although that is definitely a fun topic to discuss with a friend or colleague over a glass of your favorite beverage) – let's explore creative ways to "take back time," and make it yours, at least once in a while.
Alternative Ways to Use Time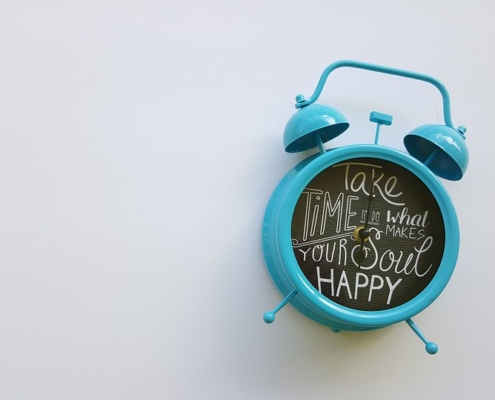 You can weave a number of short activities into your work day, throughout the week, or on the weekends. Here is a list to keep handy, of some examples to try, that are easy to do up to six minutes at a time:
Deep breathing in and out, slowly and deliberately
Looking out a window and focusing on an object in the distance such as a tree or the horizon
Standing quietly in a comfortable yet grounding and centering yoga position (such as mountain pose or archer pose)
Tapping your feet or dancing to an upbeat song (such as "One Love" or "Three Little Birds" by Bob Marley, or "Say Hey" by Michael Franti & Spearhead – heck these songs are only 3-minutes each, so in six minutes you can listen to any of them twice!)
These won't transform your world or your law practice in an instant.  They will, however, likely shake you loose from any overthinking, fuzzy thinking, frazzled nerves, or just plain fatigue and burn-out…if even but for a little while.
What's to be gained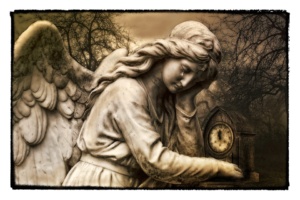 The benefits to be gleaned from these brief and empowering uses of time are many, and include:
Giving your mind a rest
Giving your body an opportunity to move and change positions
Allowing your breath to slow down and become more even, and less erratic
Granting yourself the gift of returning to your law practice more refreshed and less strained
Seeing your case strategies from a fresh angle or perspective
Gaining clarity around a perceived roadblock in a particular case or cases
Ultimately effectuating more creative, surprising strategies and potential outcomes for your clients
A Respite from the Frenzy: Six-Minute Saturdays
To help get you started, I'm creating a series of short videos that I'm calling "Six-Minute Saturdays" (SMS).  Feel free to subscribe to my YouTube channel to be among the first to receive notifications of these videos as they are released on…yes, you guessed it: Saturdays.  You can view them of course whenever it's convenient for you.  (I figure this way, you'll be encouraged to devote at least one six-minute time segment a week completely,100%, to you!) The kick-off video for SMS is available for viewing now: To watch it, go here.
For your consideration:
What will you do for six minutes that are "all your own," devoted solely (and soulfully) to your own well-being, starting today?  Pick one from the list above, or come up with one of your own, and let me know how it goes!  As the saying goes, there's no time like the present.
Okay, your turn:
When you find yourself feeling stressed and unable to focus, what do you tend to do?  What's your default 'coping' mechanism?  Does that help…in the short run or the long run? If that hasn't been working well for you, what would you like to choose to do, instead, if even for a brief six minutes?
I invite you to SHARE your thoughts, feelings, and experiences by leaving a Reply in the Comments section, below. Soul-to-soul!
© 2018 Lori A. Noonan. All Rights Reserved.
https://lanoonan.com/wp-content/uploads/2017/12/Logo-transparent-300x72.png
0
0
Lori A. Noonan
https://lanoonan.com/wp-content/uploads/2017/12/Logo-transparent-300x72.png
Lori A. Noonan
2018-04-15 14:46:10
2018-04-16 05:10:10
Reclaiming our Six Minutes: Infusing Time with Moments of Joy and Sessions of Solace